The Greek authorities are planning to move asylum seekers to a Closed Control Access Centre (CCAC) in Lesvos, Greece. This is a camp surrounded by barbed wire fences and concrete walls, with 24/7 surveillance, 36 km away from the city.
These measures regulate the residents – their freedom of movement – so they are de facto in a state of detention. They are isolated from the world in a place to wait for their asylum procedure. Also children will be kept in this place. Far away from the colourful world they deserve. So how do children dream, cry, eat, grow up, hope, hide, learn, play, sleep and wish in a prison?
The goal of our campaign is to bring awareness and open a discussion between European citizens about the need of CCACs. Is a detention camp a suitable and legal place for a vulnerable child? We are fighting for unaccompanied minors and children, including their families, to be transferred to a suitable center where their human rights are respected. Not to a detention camp.
Any unaccompanied minor or child with their families included shall not be transferred to a CCAC. Instead, suitable centres should be the ones chosen for their asylum procedure period.
As a creative
We invite all creatives to use your creativity and show your anger, criticism and dispair. We as creatives have to show our solidarity and use our skills. Create an artwork, that emphasizes your message. The technique is yours to choose. You can work illustrative, draw, write, collage it, etc.
1. Download the templates and read the guidelines
2. Create your artwork
3. Submit here
For your designs please keep in mind that western imagery isn't equally meaning free. We are trying to avoid media stereotypes. Colonial imagery will not be accepted. Instead, emphasize on the EU-border policies, children's and human rights and criticism about the responsibility of our governments.
As a citizen
Help us out by printing out your favourite poster. Put them up anywhere you can, like at home, at work, in coffee shops, or in the hallways of your university. Take a picture, add the hashtag #nochildinaprison, tag @now_you_see_me_moria and share it as far as possible.
Make an appointment with the mayor of your town or city to explain the problem and request their political involvement in changing it.
We urge law students and attorneys to investigate and identify legal means to prevent the transfer of children and their families to the CCAC.
Contact one of the 705 members of the European Parliament from your
nation to propose a revision in the legislation to prevent the transfer
of any children to a CCAC.
---
Support our work through wearing our clothes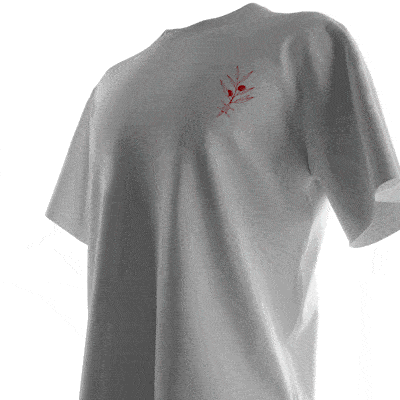 Food is identity. Food is dignity. Food is a human right.
Buy our clothes where 100% of the sales will be used to give food vouchers to the people in the refugee camp in Lesvos, Greece.
In addition to their already dire living condition, the people forced to live in the refugee camps of Lesvos are not able to access decent quality food or ingredients to prepare their own meals. They had to leave their homes and thereby left the flavors of their homes behind.
All proceeds of the sale will be donated to help provide ingredients for their cooking and recreate at a small feeling of homeliness.
At the end of every month, we will share all receipts and information
at our Instagram.
Donate and support us directly
ASSOCIACIO NOW YOU SEE ME
IBAN: ES59 0081 0071 0200 0164 6273
BIC: BSABESBB
---
Since August 2020 we — an Afghan refugee living in Camp Moria on Lesbos (Greece) and a photo editor based in the Netherlands — have been collecting photos and sharing stories that document life in the camp. We started an Instagram account: @now_you_see_me_moria. A Syrian refugee there and another Afghan man joined later. It was an attempt to make people across Europe aware of the situation.
Many of the stories were picked up by the media. But nothing has changed. In the meanwhile, visibility has been reduced to almost zero: journalists and photographers are not allowed to the new camp while NGO workers are instructed to not take pictures.
Visibility is key to invoking change. In a collaborative effort we wish to confront fellow citizens and politicians with the outcome of the failing European migration policy. We need change!

Read more about our story
---
Download the posters you like, and print as many as you can. Inform friends, make organisations join!
Put up as many posters as you can, on your home window, across towns, at schools, universities, cultural institutions.
Paint murals or use whatever approach you feel comfortable to create visibility for the issue in public spaces.
Let's show that we care! And do so together, all across Europe.
Upload photos of the posters you put up or murals you painted here.
---
Contact and Further Information