Since August 2020 we — an Afghan refugee living in Camp Moria on Lesbos (Greece) and a photo editor based in the Netherlands — have been collecting photos and sharing stories that document life in the camp. We started an Instagram account: @now_you_see_me_moria. A Syrian refugee there and another Afghan man joined later. It was an attempt to make people across Europe aware of the situation.
Many of the stories were picked up by the media. But nothing has changed. In the meanwhile, visibility has been reduced to almost zero: journalists and photographers are not allowed to the new camp while NGO workers are instructed to not take pictures.
Visibility is key to invoking change. In a collaborative effort we wish to confront fellow citizens and politicians with the outcome of the failing European migration policy. We need change!

Read more about our story
---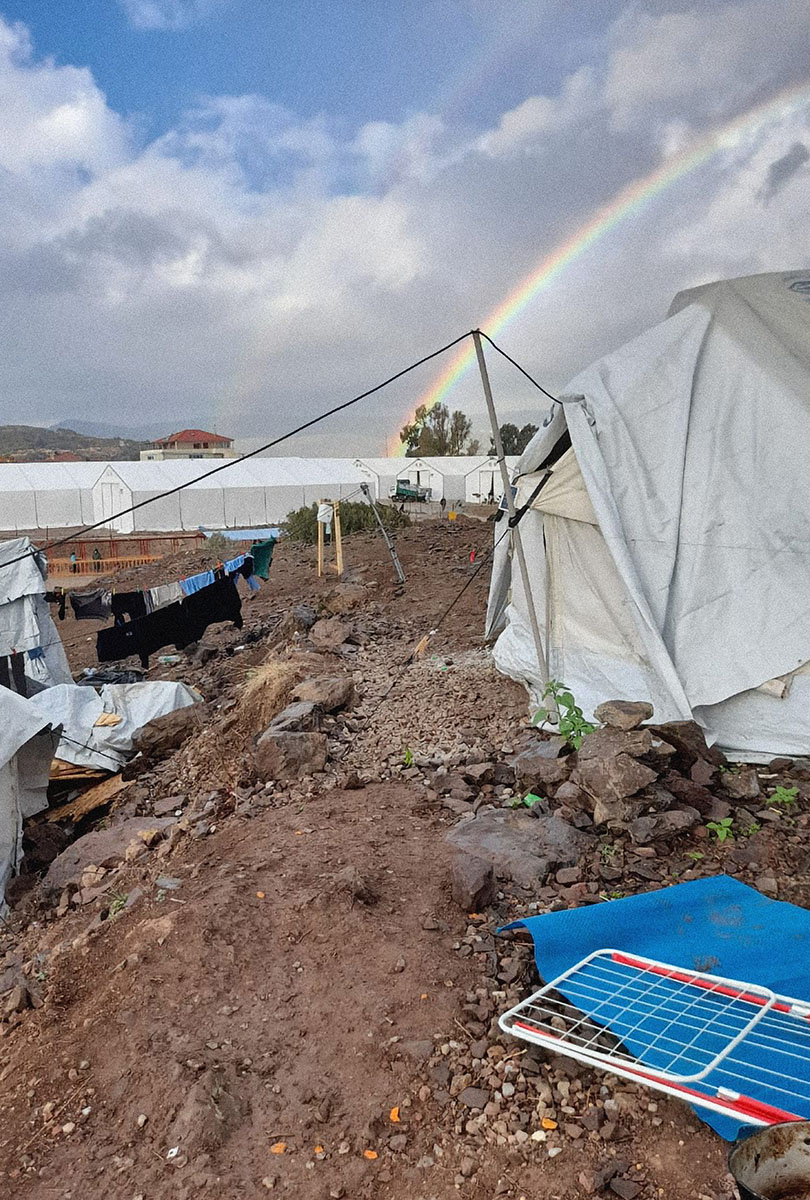 With this website we invite European designers to make a series of posters based on the images shared by the refugees stuck in Moria. All posters will be available for download by individuals, organisations alike.
1. Choose a photo from our Instagram account. Send us the link via photos@nowyouseememoria.eu
2. You will then receive the original file. Please allow 24–72 hours processing time.
3. Design your poster using our downloadable templates and guidelines. Choose your own language but please add an English version as well.
4. Export your design and upload it to our website. Add information about yourself if you wish. Technical specs provided in the guidelines.

Please note: upload portal open on Jan24, upload portal closes on Feb7.
---
Download the posters you like, and print as many as you can. Inform friends, make organisations join!
Put up as many posters as you can, on your home window, across towns, at schools, universities, cultural institutions.
Special call to people in cities with major EU institutions: Brussels, The Hague, Strasbourg, Luxembourg and Frankfurt.
Let's show that we care! And do so together, all across Europe, in 27 countries on Valentine's Day, Feb14!
---
Jan22 Last day for photo requests
Jan24 Upload portal is opened
Jan29 Download gallery launches, posters available for download
Feb7 Upload portal closes, begin your preparations for physically posting
Feb14 Show you care, spread the message!
---
Contact and Further Information